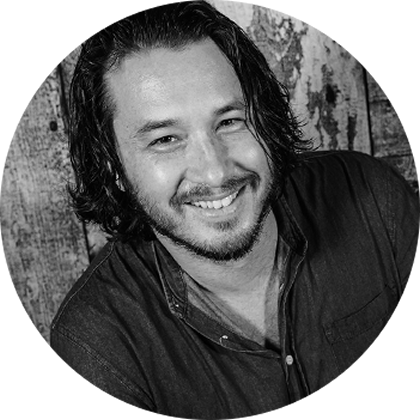 Story is the utility of business
Story is the utility of business
The Wizard Behind the Magic of Storyline Creative
Story Curator and Strategist on a mission to build stories around the life of a brand & strengthen its clarity and connection to the marketplace.
A vision curator for brand and business strategy built upon the foundational wisdom of identity and story structure. Christopher believes that although the environment of communication has changed significantly due to technological advancements, the human condition remains ultimately the same: as humans, we seek connection and engage with stories.
We are visionaries. Our ambition is to build brands that are unique and consistently congruent. We believe successful brands are the ones who do the necessary work to develop a unique and consistent brand personality – and they do this by making the necessary investment in design assets.
Storyline Creative will enable you to tell your brand story. Through building brand strategy, brand personality and creating compelling brand assets such as videos.
We'll help you cut through, be remembered, easy to understand, and most importantly be distinctly you.
We'd like to share just one idea of branding with you
The definition of congruence is the quality of agreement or harmonious coinciding. In the activity of branding, this is what we brand creators seek to achieve when developing brand identity:
What you can touch, see or hear of the brand is all coherent and familiar.
Every aspect of what a brand does should corroborate with everything else it says or does. There's a lot more to be said for building a brand but we would say that congruence sits at the heart of every aspect and phase of branding. Storyline Creative has two core offerings for business owners seeking professional support for the marketing of their brand:
Brand Workshops & Video Designs
Our brand strategy and identity workshops' have been thoughtfully assembled to aid the business owner in developing a Brand Schema Document (BSD). A BSD is purposed to organise the way a brand is perceived and communicated. Such a document is a crucial curtain-raiser to a coherent brand campaign that is relevant to the customer, easy to comprehend and distinctly different from the competition.
Video Designs guided by a BSD are a powerful asset in any marketing mix. They provide a sensory experience of the brand's personality.
If you're updating a brand or maybe you've bought a business and its branding is all over the place, we highly recommend the team at EZE who provide end-to-end branding services.
Live-action, Lottie and Animation
For compelling narratives, intuitive design and engaging visuals that cause the meaning and value of your brand to be more accessible to your target market.
Everyone has a story, what's yours?
Book your appointment in few simple steps: Choose a service, pick your date and time, and fill in your details.
All bookings made with less than 24 hours notice are not guaranteed to be confirmed.
Confirmation of your booking will be made via email. See you soon!
Use the power of story to thread the layers of brand identity into engaging ommunication that connects and invites.